A reliable Silver Taxi service will provide top-notch, professional airport transfers at an affordable price. Moreover, hiring northern cabs seems to be easier than driving from the airport to the destination yourself. However, not all the Silver taxi companies are reliable and provide the same level of service. Here are a few essential things that you should consider before you hire a taxi to Melbourne airport.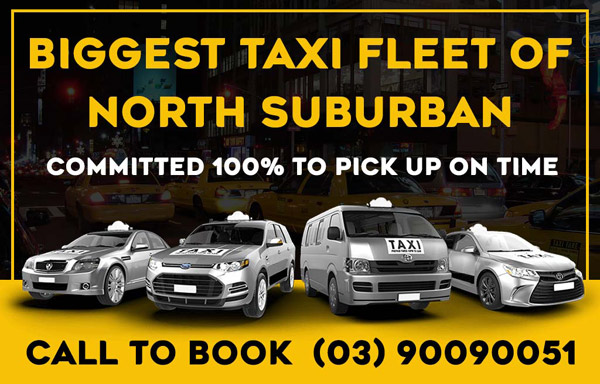 Find Out If Their Vehicles Are Well-Maintained:
You must ask how the taxi service provider maintains their fleet of cars. Check if they have their cars cleaned, have the oil changed, have all the safety components checked and much more. The way the company takes care of the vehicles will say a lot about how it cares for the customers.
Ask What Is Included In The Package:
Some companies may offer you bottled water and snacks that you can nibble on while enjoying your drive, whereas other service providers will just transport you between Point A and Point B. That's why you want to ask what is included in their packages, before you complete your airport taxi booking process.
Safety Measures Taken By The Company:
When trusting someone else with your safety, it is important to know what kind of safety measures the company usually takes for the well-being of its customers.
Investigate If The Drivers Are Trained & Qualified:
The taxi booking Melbourne company you choose should have a host of experienced, qualified, certified and trained drivers without any traffic violations on their records. They should be responsible and abide by the dictated safety procedures when driving a client around.
Check If Their Prices Are Reasonable:
This is one of the most important factors that you need to consider before booking North Suburban taxis for airport transportation. Their prices should be upfront, meaning that you must only be paying the cost what you see on the quote.
If you are looking for such a northern taxi service in Melbourne, look no further than 13 Taxi North Suburban. We have silver taxi, standard taxi, SUV/Wagon taxi and van taxi that let you enjoy a comfy ride to and from the airport. To book our 13 taxi Melbourne, either call us on (03) 90090051 or reserve your taxi online.