Silver Taxi Greensborough
13 Taxi Melbourne is the best way to get to your destination in Greensborough as they provide door-to-door silver taxi service that significantly reduces your effort of switching between different modes of transportation and your travel expense. If you are looking for a reliable Northern taxi service, look no further than 13 Taxi North Suburban. We strive to provide you with reliable transfers and a pleasant travel experience at a reasonable fare.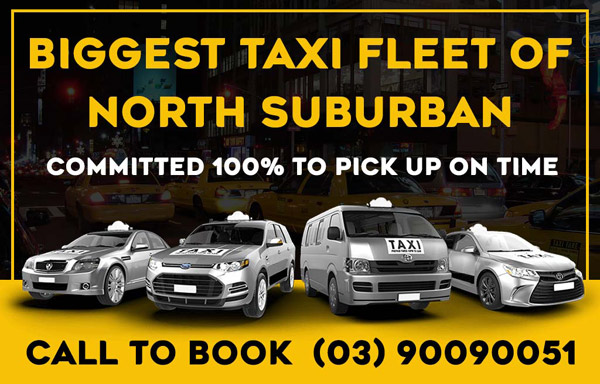 Our 13 Taxi Services Are Available For:
Hotel transfers
Rapid city transfers
Parcel delivery
Why Choose Our Silver Taxi Melbourne?
Travelling by our Northern Cabs takes your stress out of your journey and even results in a faster expedition compared to getting the bus or train.
Whether you are travelling alone or in a group, we have a range of north suburban taxis with different seater options to accommodate your needs.
With your Melbourne taxi booking service, you will get a dedicated driver with sound knowledge of the locality. This means that you can get to your destination in a short while.
While we specialise in airport taxi booking, we also transfer you to the museums, national parks, restaurants, beach or markets wherever you want.
Whether you need our taxi to Melbourne airport or just to get around the city, you are sure to get the most amazing travel experience and the best value for your money. To book your 13 taxi Melbourne, feel free to give us a call on (03) 9009 0051.