Are you looking for a prime taxi service in South Yarra? Make your taxi booking with 13 Taxi North Suburban. We serve acrss northern suburbs and ensure you get to travel in well-conditioned taxis. We specialise in airport transfers, corporate transfers, hotel pickups, parcel deliveries, and much more. We believe that travel should be fun, comfy and safe and that's why we maintain our taxis at our best & ensure to be on-time for customers when booked. Whether you need a pick up from or to Melbourne airport at any hour of the day, call us or use our online taxi booking form to get a taxi instantly. Our drivers will be around the locality and assure you the fastest & safest taxi ride. All of them are experienced and verified, so you can travel.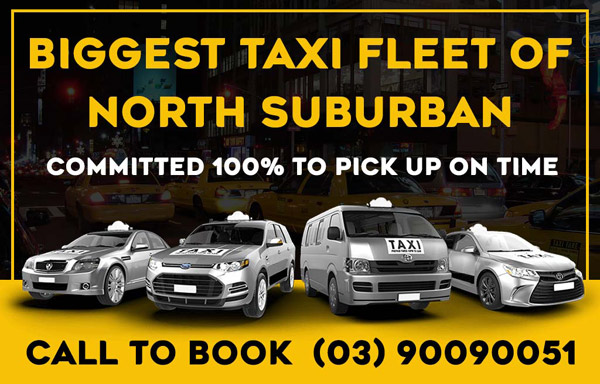 Our 13 Taxi Service Can Assist You With
Hotel transfers
Rapid city transfers
Parcel delivery
Why We Are The Prominent Name For Taxi Service In South Yarra?
We offer what we promise & that's how we're known in the Northern area. Our friendly drivers will be there on time and transport you to the destination safely.
We have the largest fleet of taxis with different seating options, and you can book them according to your travel requirements.
Whether you would love to go to a long-distance area in the city or to a shopping small or park or museum, travel in our taxi with utmost comfort and sophistication.
Our drivers are experienced and know the shortcut routes like the palm of their hands, so you'll reach the destination fastly and travel without tension.
When it comes to safety & reliability & reasonable pricing, we're the best taxi service in South Yarra and offer the best travel experience for you.
If you're looking for a trusted taxi service in South Yarra, call 13 Taxi Service on 0390090051 today or fill our online taxi booking form to get a taxi instantly.