Are you a business traveller who keeps visiting different places? Then probably you know the hustle and bustle of getting into a taxi after a long flight journey. From walking down the flight to carrying your luggage is stressful enough already, you don't have to wait for an eternity to get into a taxi & pay wholesome money. It's where taxi to Melbourne airport services comes in handy. All you need to do is, book a silver taxi from a reliable taxi service like 13 Taxi Service North Suburban & rest a while till you get to the destination. However, you may have questions like, what to expect from booking an airport taxi service? And, are these taxi services reliable? If you had asked it, let us answer you.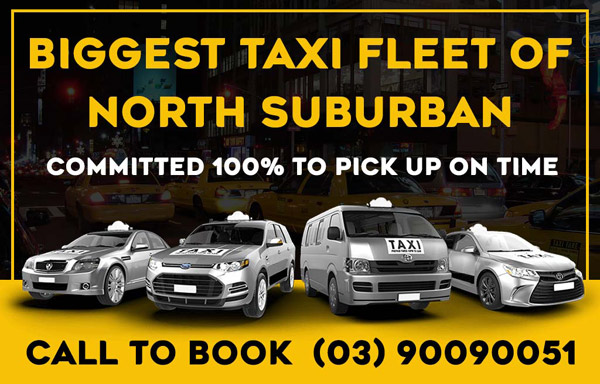 Stress-Free Travel With Comfort
After jetlagged for hours, you wouldn't want to spare your travel in public transport and stress more. When you book a reliable & premium airport transfer service, they send their drivers well in advance to wait for your arrival. They help with your luggage and manage unpredictable traffic & safely get to you the venue on time.
Convenient & Affordable
Taxi service in Melbourne is reliable, cost-effective & most importantly punctual at all times. To settle down with a reliable taxi service, you must do a bit of research before choosing them like, reading online reviews, their reputation, the fleet of vehicles they have and the areas they service. Also, they make booking taxis pretty easy by having online forms, instant customer support where you call and book your taxi to move promptly. 24/7 availability is another metric you'll find in reputed taxi services, for they value their customer's safety and attend to their travel needs. Have you ever had to cough a fortune for your airport transfer because of a poor taxi service? With a reliable & professional taxi service, you don't have to be bothered about any issues.
Luxurious Vehicles & Polite Drivers
Nothing beats the joy and comfort of travelling in a luxurious & well-maintained vehicle. When you hire a premium airport transport service, they emphasize cleanliness & keeps them look best at all times. So, you can peacefully travel in their top-notch vehicle and get down in style. If you've landed in an unknown foreign city, hiring a reliable airport transfer can be helpful in terms of luxe ride, reliable transfer and a professional & polite driver to drive you away. So, if you're concerned about the quality, money and stress-free ride, book a silver taxi from 13 Taxi North Suburban on (03) 90090051 right away.